CINK Power Box
Turn-key containerized solution for outputs
up to 1 MW
We specialize on isolated operation (from a single hotel to factory to villages of several thousand households in remote areas).
For simple and fast realization of a micro or mini hydro power plant, most of all in remote areas with difficult access to building materials, labour, construction machines, etc., we offer a compact SHPP system placed inside a robust high-quality container, which is tailor-made specifically for this purpose.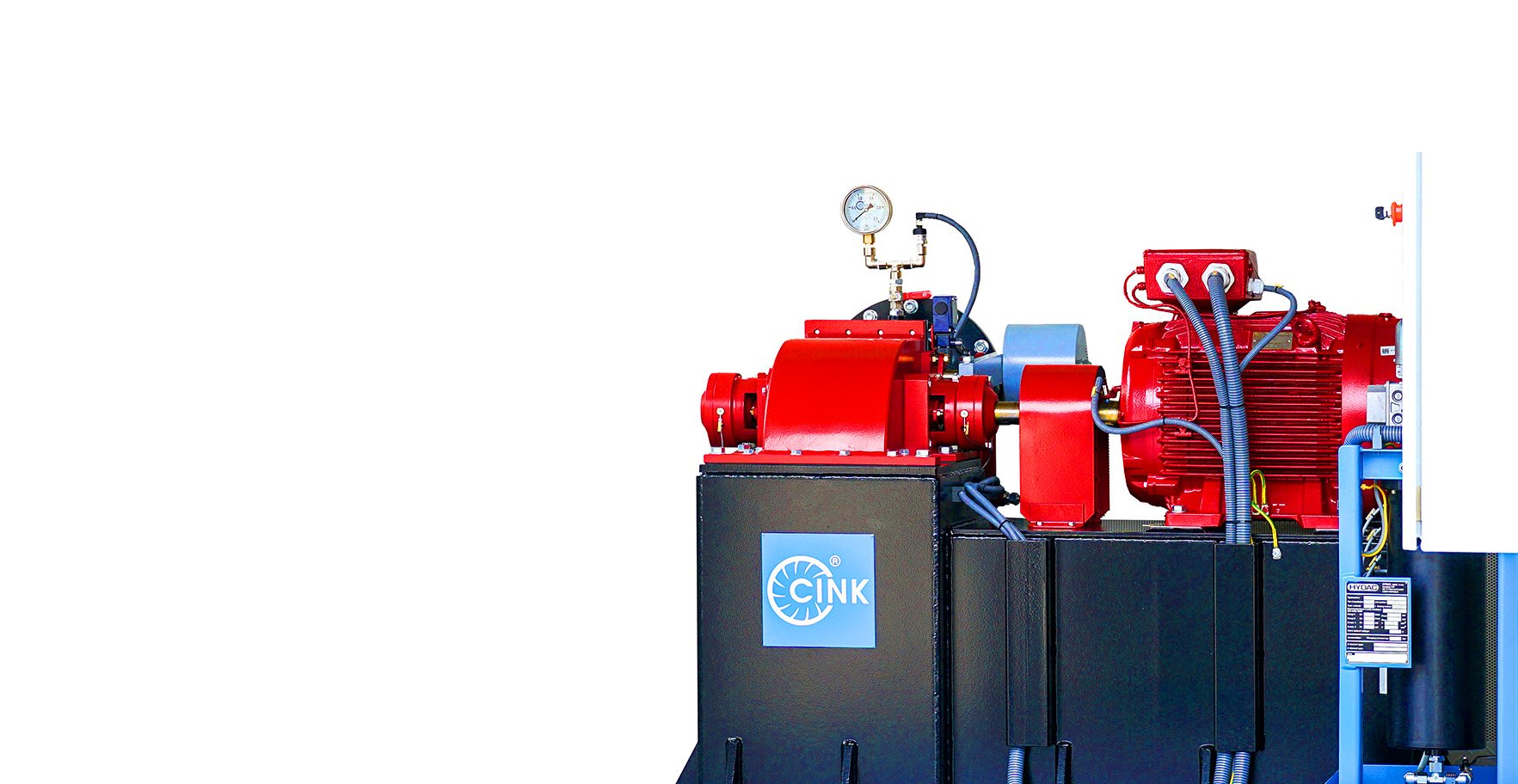 In short
No need for construction or assembly works. All components are installed in their final position and connected. If the penstock and foundations are ready at the SHPP site, the actual commissioning of the SHPP can begin immediately after delivering the CINK Power Box.
It can provide electric energy to the public grid or to an isolated network, even in combination with a different power source (diesel aggregate, solar panels, etc.). Standardly used for Bitcoin and other cryptocurrency mining.
Photogallery
Key features
Truly thought through and tailor-made containerized solution designed to make
the installation and operation of your power plant as simple as possible.
Standard contents of CINK Power Box
From-water-to-wire package. But with the entire machine room on top and
with all the equipment installed, ready to start the operation.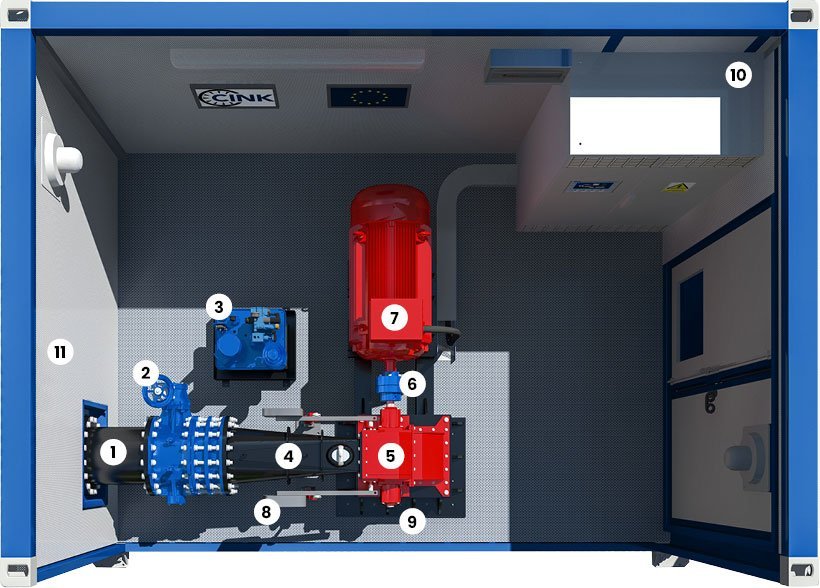 Transition pipe
Main inlet valve
Hydraulic unit
Inlet pipe
Turbine
Coupling
Generator
Turbine actuation
Turbine frame
Electrical cabinets

(Automation, LV Power, SCADA)

Power Box

(Containerized Powerhouse)